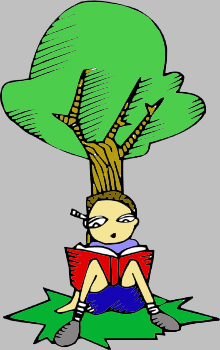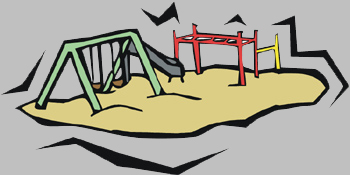 A Trip to the Park Can Cover Many Subjects
- PE, Science, History, Math...
Use Your Imagination and Be Creative
The 5 Point Learning Academy - Satellite Program, recognized, beginning 2014/15 school year, by the Tennessee Department of Education as a Category IV Exempted School (a.k.a. Church-related school), operating under TACRS and Temple of the Ancient Ones, a 501(c)3 Non-Profit Church. The Temple of the Ancient Ones founded The 5 Point Learning Academy - Satellite Program Satellite Program as an umbrella for home and community based students (a.k.a. HomeSchoolers).
"This school is classified by the Tennessee Department of Education as a "Category IV Church-Related School" and is exempt from accreditation requirements per TCA 49-50-801. As such, students transferring to public or accredited private schools may be subject to testing for grade level placement [or to determine what credits will be accepted in the case of high school student]. Students graduating from Category IV schools, although often accepted at colleges and universities may also be subject to additional testing requirements in order to be accepted."
Please note: As a Tennessee non-public school, enrollment in our program meets the compulsory attendance laws for the state of Tennessee. We do not assert that enrollment in our program meets the compulsory attendance and/or HomeSchool requirements in other states. It is the parent / guardian's responsibility to meet the requirements of the state in which the student resides, if they do not reside in Tennessee.
We are very excited to be able to offer an alternative for HomeSchool families that, for whatever reason, are not comfortable registering with their Local Educational Agency (LEA) or with a denominational Church Related School (CRS). We require no statement of faith and are not interested in mandating curriculum or any other decisions. We believe in responsive education matched to the needs, interests, and experiences of individual children. And we believe that the adults best able to negotiate curriculum with children are the adults spending time with those children on a daily basis.
Registration and enrollment fees cover basic administrative processing and services including HomeSchool Reporting and record keeping, access to all available services, 5 Point Learning Academy diploma or certificate of attendance, ID cards, transcripts, Tennessee driver's license proof of attendance, and progress letter. Additional fees may apply for services such as curriculum consultation, assessment review, portfolio planning and review, testing, tutoring, and printed materials that could otherwise be obtained online. Any other services that may become available in the future.
Enrollment is open all year. Our school year runs from July 1 - June 30 allowing 365 days to schedule and log the Tennessee mandated minimum requirement of 180 days of attendance with at least four hours of learning per day. Attendance under our program begins no earlier than your enrollment date with us and ends on June 30. You may schedule and log weekends and holidays. We enroll out-of-state families; however, enrollment may not satisfy the compulsory attendance and/or HomeSchool laws in other states or nations. That is up to the parent/guardian to determine. All grades and attendance records must be submitted at least twice per year by December 31st and June 30th of each year, earlier if available. Preferred is by the 5th of the month following each quarter so that we can prepare our reports to turn in.